Join Us!
Spend an hour with us and learn how iGrafx can help you align process knowledge to your business strategy by helping you get visibility into the key areas that matter most.
Attendees will learn about:
Benefits of iGrafx Origins
Web-based single point of entry for enterprise-wide accessibility and adoption

Encourage organization-wide engagement with state-of- the-art, intuitive user interface
Collaborate from browsers or mobile devices to capture process information and create business models
Access streamlined dashboards for role-relevant focus on business information and real-time performance
Always see current information and keep sensitive data private with user-specific access controls
Model Integrity for better change management

Model smarter AND faster by changing references in a single place to update everywhere
Know exactly what changed at the desired level of detail with full diagram compare
Tie roles and responsibilities to key processes
Enhanced Business Modeling improves how business knowledge is captured and analyzed

Capture, mine and analyze custom information about the interdependencies of your business
Create BPMN processes and business architecture models more intuitively
Associate additional data and relationships to organizational resources to better define and understand how they impact your business
Analyze improvement scenarios based on the most realistic representation of your organization's resources
Powerful web-based reporting and dashboards to aid in rapid decision making

Understand pertinent business and process performance at a glance, and drill down into the level of granularity you need
Track key performance metrics for all important aspects of your business
Extract more knowledge about your business based on criteria that is important to you
Report on risks and gaps within your processes to reduce potential for compliance
Scalable solution to support both secure and complex IT environments

Support sophisticated network structures with better flexibility
Centrally manage user administration, permissions and platform configuration
Ready to deploy in the Cloud or on-premises
Role-Based benefits encourage broad adoption

Line of Business leaders can easily prioritize and govern operational optimization efforts and monitor their effectivity in order to make informed business decisions.
Process, Risk, Compliance, and Business Analysts can realize the considerable benefits that come from modeling and reporting using iGrafx Origins – growing in process knowledge and maturity, all while easily collaborating with other business users.
Business Transformation and Center of Excellence leaders can more easily drive digital business transformation initiatives to scale and grow in maturity.
Power users can continue to model and analyze key business processes using their preferred methodologies, but now fully understand project priorities with traceability to the business strategies and goals.
Registration
Your Hosts
Ed Maddock, Chief Technology Officer, iGrafx
Ed is responsible for the design, development, delivery and positioning of all iGrafx products, and works closely with Sales, Professional Services, Support and Marketing at iGrafx Headquarters. With more than 25 years of experience supporting business process management solutions, as well as delivering process services to help companies optimize their business, Ed continues to lead company efforts to enhance and maintain its position as a recognized leader in the marketplace. Starting with his co-founding adventure at AdvanEdge Technologies, Ed has been a driving force of leading process solution development throughout iGrafx history. Prior to that, he held senior engineering management positions at Motorola and Mentor Graphics.

Ed firmly believes in the concept of developing both passion and credibility in anything you do. That approach is channeled into delivering easy-to-use products that satisfy complex requirements, and providing customer satisfaction with unrivaled technical support. Ed works to instill that same type of passion in his teams, ensuring the best possible outcomes for everything iGrafx delivers.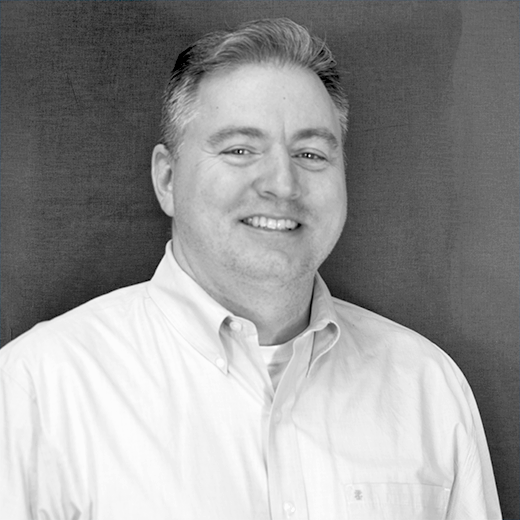 Robert Thacker, Director, Solutions Engineer, iGrafx
For over 15 years, Robert has managed the successful implementation of Process Improvement projects for many different organizations. These projects aided in the release of new products and refined existing processes, saving millions of dollars. He firmly believes that your processes are at the center of everything you do. If you don't understand your process, you don't understand your business. Robert has worked with customers in Financial Services, Health Care, Government, and Manufacturing, teaching them not only how to use iGrafx, but to better understand the services they as a company provide, and the connection to the processes that drive them.
Share this content
About iGrafx
iGrafx business process management and analysis solutions empower organizations to achieve maximum performance. iGrafx captures and communicates the alignment of strategy, people, processes and technology, and unites the entire organization around delivering business value. iGrafx delivers strategic and operational decision support to enable our customers to become and remain world class competitors. For over 20 years, iGrafx products and services have been helping companies of all sizes across the globe manage their processes and optimize their business.